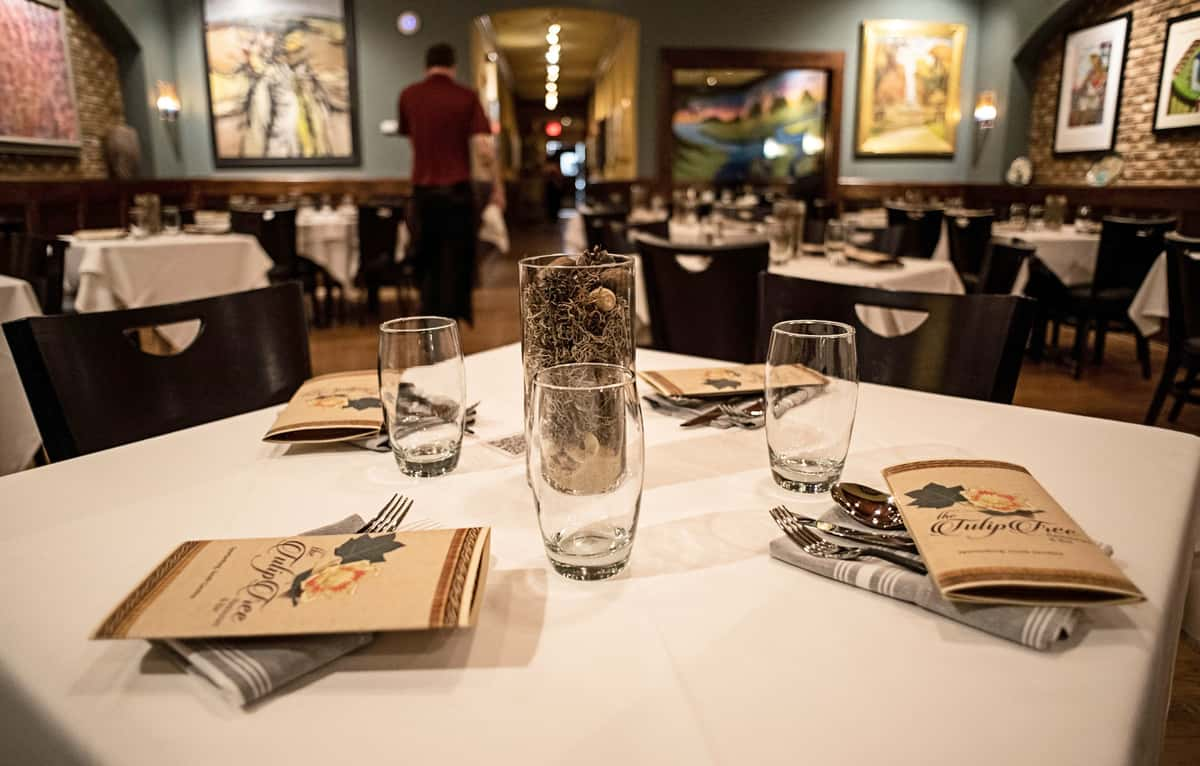 Spirits
Become a VIP
Receive updates on special events, new menu items, menu reviews, and more!
Spirits
The Tulip Tree Cocktails
Crafted with peace, love and attention to detail!
Six & Twenty Cocktails
Craft cocktails made with spirits from our friends at Six & Twenty Distillery in West Greenville
Little River Collaborations
We partnered up with our neighbors at the Little River Coffee Bar for these boozy coffee cocktails! For a limited time, the latte versions are also offered at the Coffee Bar.
Brunch Only
While we'd love to offer these all week long, good things take time!
Wild Game & Whiskey Cocktails
Specialty cocktails featured at our Wild Game & Whiskey Dinner w/ our friends at Six & Twenty Distillery. 
We brought the community together for this event!
The cocktails use spirits distilled by Six & Twenty in West Greenville, the tea blend simple syrups use teas from our neighbors at The Spice & Tea exchange, drink names are inspired by various art pieces.
If you missed the dinner, we're offering them until supplies run out!
PLEASE make us aware if you have any tree or peanut allergies. We care and would rather not kill you with our boiled peanuts.